Incodra prodly presents: "Why Does It Spin?" coming to iPhone, iPad, and iPod touch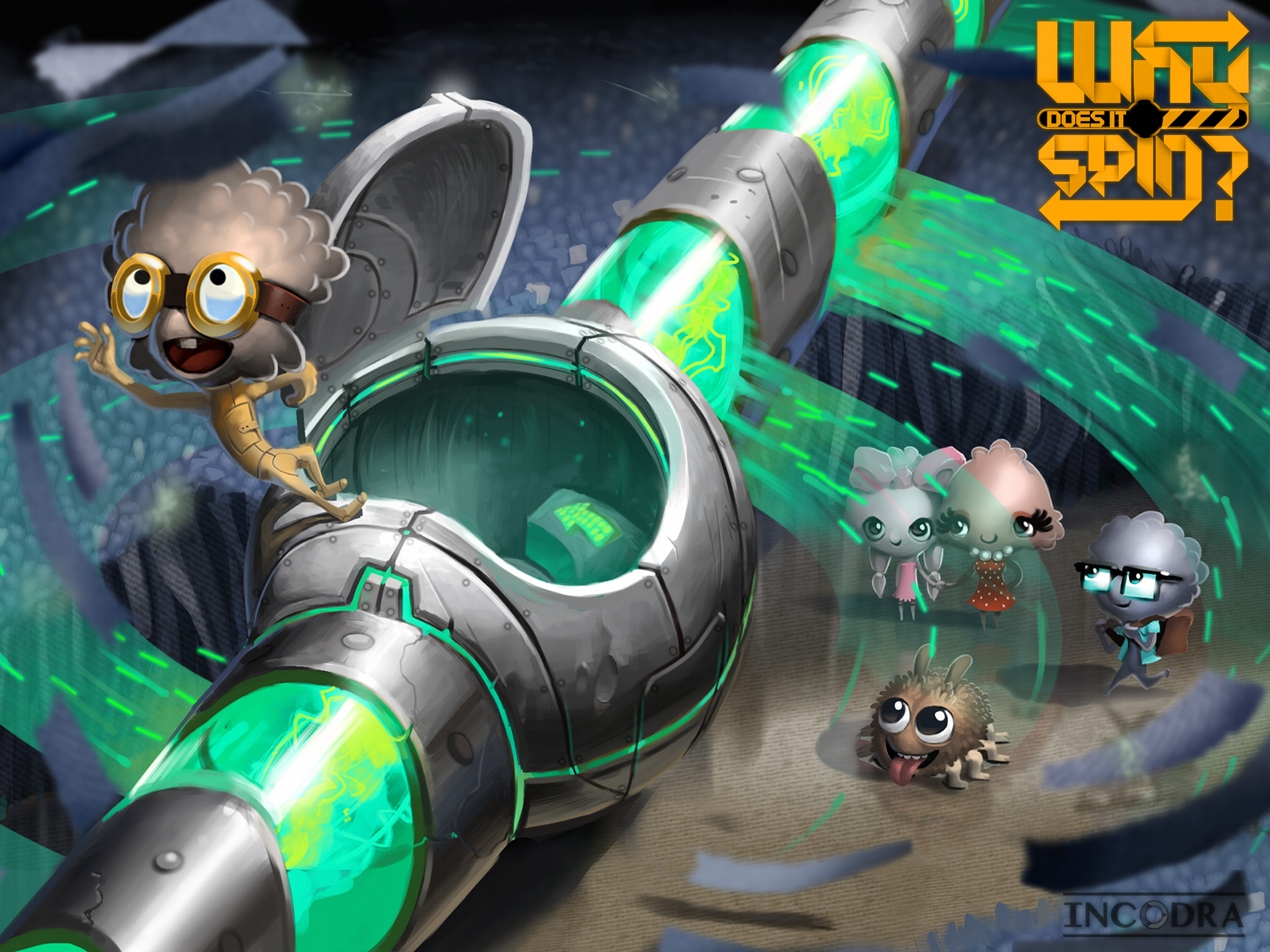 "Why Does It Spin?" is a game of skill with a well-balanced arcade style gameplay where a continuously rotating spinship needs to be controlled through a colorful and fascinating world full of narrow areas, moving obstacles, and many other interesting game elements. The game is developed by us, Lars Krecklau and Darko Pavic, who are two experienced computer scientists from Germany with a strong affinity for games. During our academic career at the chair of computer graphics and multimedia we have published a bunch of papers at international top conferences such as Eurographics and FMX (have a look at the our list of publications: Lars, Darko). After finishing our PhDs we decided to go indie and founded Incodra to start something on our own, namely the development games for mobile platforms.
We started our first project with the development of our own 3D engine for large-scale 2.5D game environments with major focus on mobile devices such as smartphones and tablets. From the beginning, we wanted to create a visually pleasing premium game without in-app purchases and with a nice story behind. Hence, we carefully planned the outline of our first title "Why Does It Spin?", developed and designed a lot, and now we are close to its completion. The featured image shows an artwork of the main character (Dusty), his rotating spinship, and his family members, who got lost in the strange world of colorful bands.
We have also just finished our sites in the following social networks: